E-mail me if you want to purchase any available Stone Knife for sale,


Envelope Knife opener
The blade is bloodstone that has been heat treated, blade is high in the center then slop
to the sharp edge. The blade is slot mounted to the Saddle mountain petrified wood and join with pin that is made of bloodstone.
All surface are polished.
Signed and dated.
Knife include a stand holder
length: 7"
Item #01
Price: $265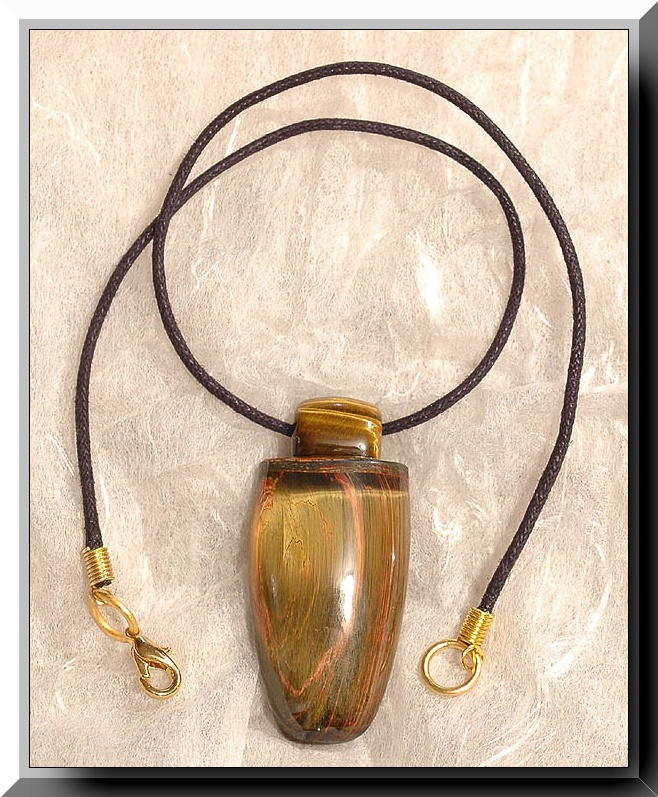 Marra mamaba tigereye, golden tigereye bail
necklace 2 1/4" X 1" on 17" cord
#p01 $65